Onscreen Evaluation System
Simplified
Request for Demo
Previous
Next
What is EasyCheck
Evaluation of the answer sheet is crucial for the processing student results by educational institutes. The EasyCheck Online Evaluation System is an online answer checker by EduplusCampus that reduces the tedious and labour intensive process of traditional paper checking by digitizing the marksheets. It allows examiners to mark the sheets quickly while maintaining the quality and avoiding discrepancies in handling answer scripts.
The process eliminates logistical activities of manual physical handling of answer sheets. The examiners can check answer sheets that are scanned, digitized and stored in data centres and compile results. This safe and secure evaluation process.
EasyCheck
Online Evaluation System
Our Cutting-Edge Features
Dashboard for Examiners and COE
An intuitive dashboard that allows examiners and the Controller of Examination to check student mark sheets and activity logs.
Digitize and Archive Answer Sheets
With the EasyCheck Solution pen and paper answer sheets can be digitized and marked on-screen.
Live Marking
Examiners can mark on-screen, and include comments and annotations as they would in traditional marking.
Data Analytics
Get in-depth performance, real-time performance measurement, tools for statistical analysis of whole data and statistical analysis report for the examinations
Excel/API Integration
Connects two or more applications via their APIs, so that those systems can exchange data.
Benefits
Automation and Digitization
Improved Efficiency and Transparency
Improved Efficiency and Transparency
Simplified Marking System
Reduction in Manual Effort and Costs
Reduction in Manual Effort and Costs
Elimination of Errors
Secure Digital Storage
Secure Digital Storage
How it Works
5 Easy Steps to Evaluate Answer Sheets Online
1
Mask candidate details
To avoid tampering and fraudulent use, the candidate details are masked and bar-codes are assigned for tracking
2
Scan Answer Sheets
Use high-speed app to scan and digitize answer scripts at home or within the institution's premises and store in a secure manner
3
Question paper template
Enter the question paper templates and model answers to enable a quick review of the answers
4
Provide access to examiners
The examiner verifies and evaluates answer sheets in a safe and secure mode and allocates marks. The system ensures the entire marksheet is evaluated and the examiner has not missed any pages.
5
Get the results
Instantly generate results after the evaluation and export data directly to your Marksheet generation system. The activity log and soft copy of the answer sheets are stored in the portal for revaluation and moderation.
Download User Manual
Student
Paper Checker
Top Universities & Institutes have Partnered with Us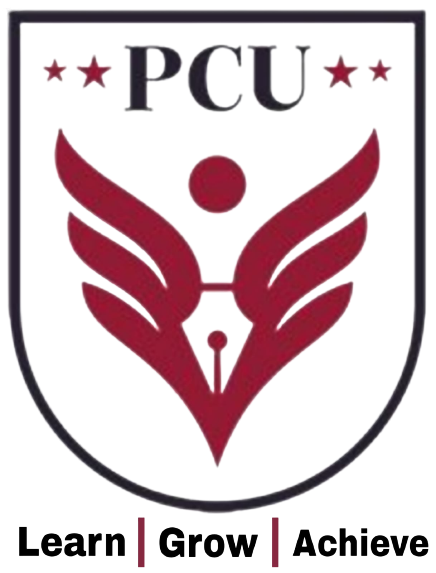 Pimpri Chinchwad University, Pune


Vishwakarma University, Pune
Deccan Education Society Pune University(DESPU).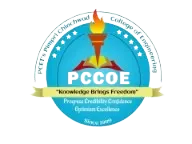 PCCOE - Pimpri Chinchwad College Of Engineering

Vishwakarma Institute of Technology (VIT), Pune

Vishwakarma Institute of Information Technology (VIIT), Pune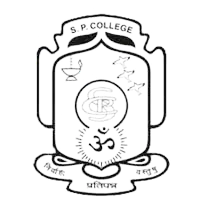 S.P.College Pune
JSPM's Rajarshi Shahu College of Engineering, Tathawade
Vidya Pratishthan's Kamalnayan Bajaj Institute of Engineering &Technology(VPKBIET) Baramati.
Here's what our Customers have to Say About Us
My team and I thank you for the seamless shifts to online examinations. This was the first time we have taken the online proctored exams and we are thankful that the entire journey was seamless.
FAQs
How do you evaluate an answer sheet online?
Examiners can evaluate answer sheets online by logging into the system. The answer sheets are assigned to individual examiners. They can click on Check answer sheets and check the answers. The examiners can assign marks and annotations to the questions.
What is Digital Evaluation System?
Cut back on the labour-intensive task of sorting, evaluating, and preserving paper-based exams. Digital Evaluation Systems such as EasyCheck are innovative solutions for improved efficiency and quality. By automating manual evaluations, these systems institutions minimize cost, effort and errors in the evaluation process.
What is Onscreen Marking System?
Once the answer sheets are scanned and uploaded, the examiner can evaluate the answers, add annotations to provide remarks for each answer, parallel evaluation of an answer script by multiple evaluators and most importantly multiple-level of evaluation to ensure that there's no biased evaluation.
Why should I choose EasyCheck?
EasyCheck is a user-friendly tool that makes it easy for institutions to automate and improve answer sheet evaluation and results.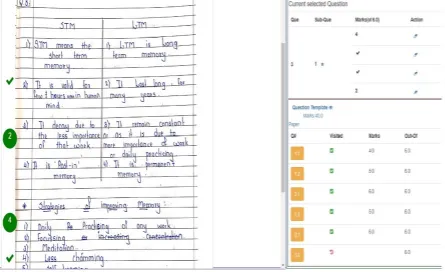 Want to use Easycheck online evaluation Tool
EasyCheck is one of the best onscreen evaluation systems in India. When it comes to remote examinations, we have all the solutions you've been looking for.
Call us at +91 7020972417 | +91 9226262590 OR Send your requirements at info@edupluscampus.com
Request For Demo
Our experts will help you find the perfect solution for your needs.
//